Updated November 2010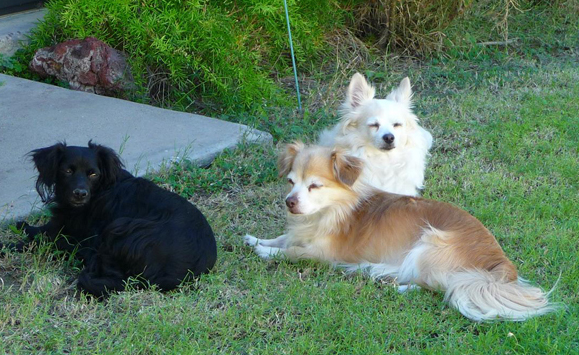 Jasmine - Waldo - Beto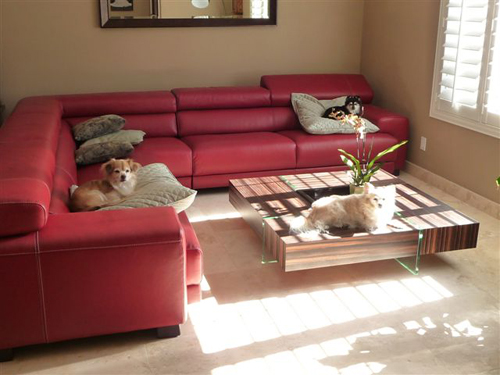 Ainsley furtherest back
Beto left - Waldo right
Updated September 7, 2008!
I have been meaning to send you a few pix for your website with all 3 pups.
The first one is a shot of them in the kitchen waiting for a treat from me.
The second I just walked into the living room, and they were all on the sofa at the same time.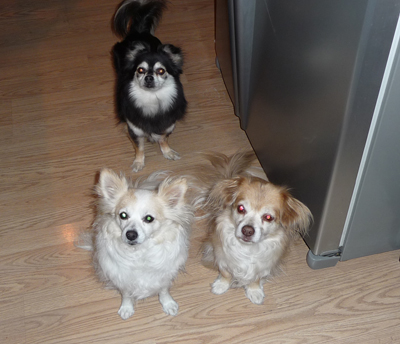 Ainsley bringing up the rear
Waldo left - Beto right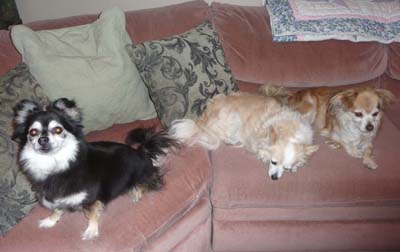 From left to right: Ainsley, Waldo, Beto
| | |
| --- | --- |
| Beto | Waldo |
Above are Beto and Waldo. They came to rescue before The Webmaster
so she doesn't have "Before" images of them.